The Ataris, Dan Vapid and The Cheats and Up! Scumbag at The Melody Inn 3-20-2013
Tickets Available Now (

click here

)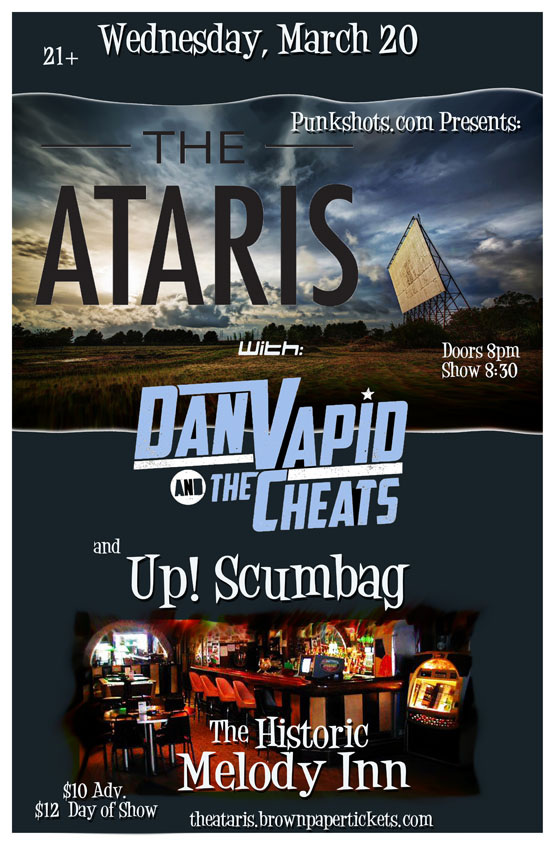 The Ataris are an American pop punk band from Anderson, Indiana.
They have released five studio albums, and their most recent E.P.
was released on November 25, 2010 on the
Gainesville, Florida based label, Paper + Plastick.
.
.
Dan Vapid and The Cheats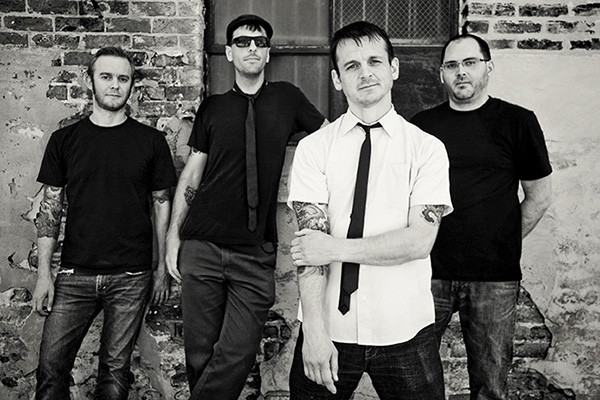 That's right, Dan Vapid!
(Screeching Weasel, The Methadones, The Riverdales,

The Mopes, Sludgeworth, Generation Waste…) 
Dan Vapid and the Cheats featuring bassist Simon Lamb
(from Screeching Weasel and the Riverdales),
guitarist Mike Byrne and drummer Mike Soucy
(both from the Methadones).
The band recorded a studio album in October 2011,
with Justin Perkins producing, at the Mystery Room.
 .